This is a sponsored review from BlogHer and Kenmore.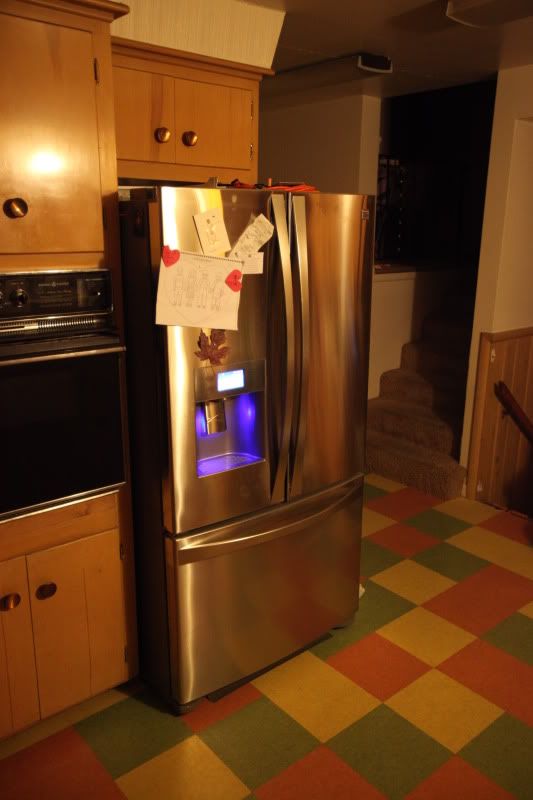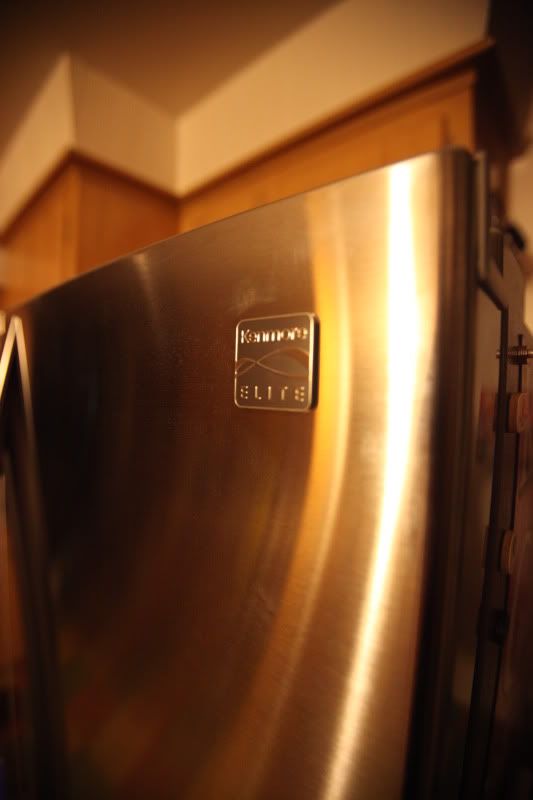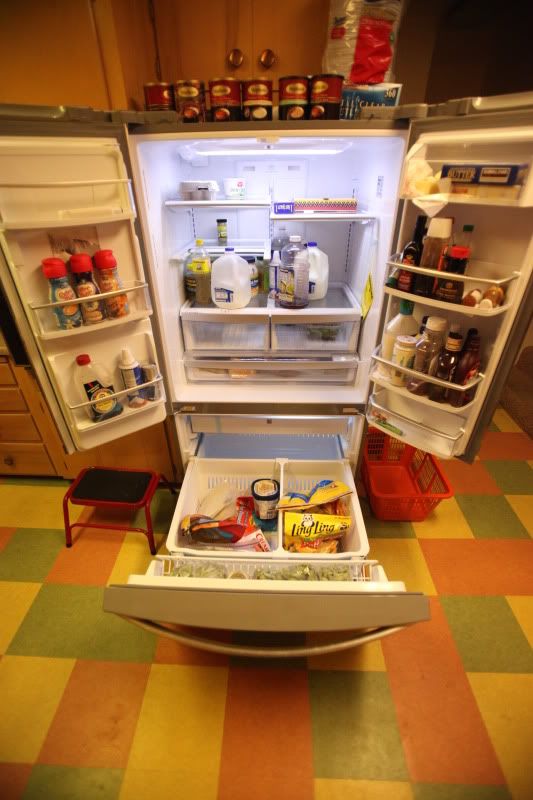 Welcome to the fourth and final
review post on our
Kenmore Elite Trio 27.6 cu. ft. French-Door Bottom-Freezer Refrigerator.
We've lived with our softly shiny friend for long enough now that we've really gotten to know each other.
More than that first two or three date exciting awkwardness.
Past the first two or three months where all you want to do is make out.
Past dating, past engagement even.
Yeah, we're pretty much married. Deep into the: "you DON'T brush your teeth 3 times a day??" stage.
Great thing is, much like our real marriage, our relationship with our appliance is heavy on the trust, love and enjoyment, light on the resentment, jealousy and regret.
(sounded delightfully juicy, n'est pas?)
Also funny, and also like our real relationship, people don't seem to believe us when we're "too positive" about the "relationship."
"There's gotta be something wrong."
"What don't you like??"
"If you say something negative, will they take your fridge away?"
Honestly. HONESTLY. We love our fridge. Our fridge loves us. But we're not co-dependent.
BUT if you must know, here's our one picked nit. Our "cap on the toothpaste," our "lid on the toilet," our "drinking straight from the milk carton....."
You....can't run the dispenser (ice or water) with the door open. (GASP!)
That's it. Perhaps the ONE redeeming feature our previously sad excuse for a fridge had on our new one.
I'd be interested to know if anyone else with this fridge has the same complaint. I can't find it on any of the reviews on Kenmore's site, so maybe not.
Once you've had it though, right?
It's the whole multitasking, reaching in with one hand and grabbing a can (one of 465) of soda while filling your glass with ice.
Hey, you asked.
So. I guess you sum up a review series like this with a "so many thumbs up" or a "so many stars out of 10" or something pithy like that.
If you've read my three other posts (but of course) then you already know we would wholeheartedly recommend this appliance to anyone in the market for one.
Since this is Kenmore's top o' the line, it's slightly outside the budgetary allowances of some. For those impressed with the fridge, but looking for alternative pricing options, check out the rest of
Kenmore's line
.
AND THIS!
We got our mixer! Part of the original deal with the refrigerator was that we would also get a
Kenmore Elite 5-Quart stand mixer
to try and review.
Then, you'd have a chance to win both.
Well, it's here, and so far we really like some of the features that Pinky Pie (our pink Kitchenaid) doesn't have:
- It's red. We were expecting black. (boooring)
- 75 watts more power.
- Along with all the standard attachments, it comes with TWO mixing bowls, a standard one (with handle) and another slightly less deep version. I can already see using this for smaller batches.
- It's got a freaking light. 3 bright little LED's to be exact. LOVE cooking in the dark.
- We like the dial. Positive clicks and nice knurling. Yes, knurling.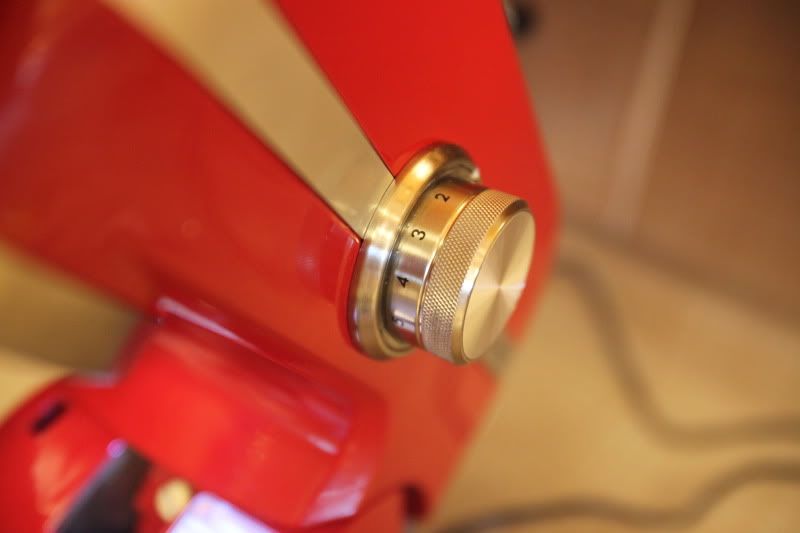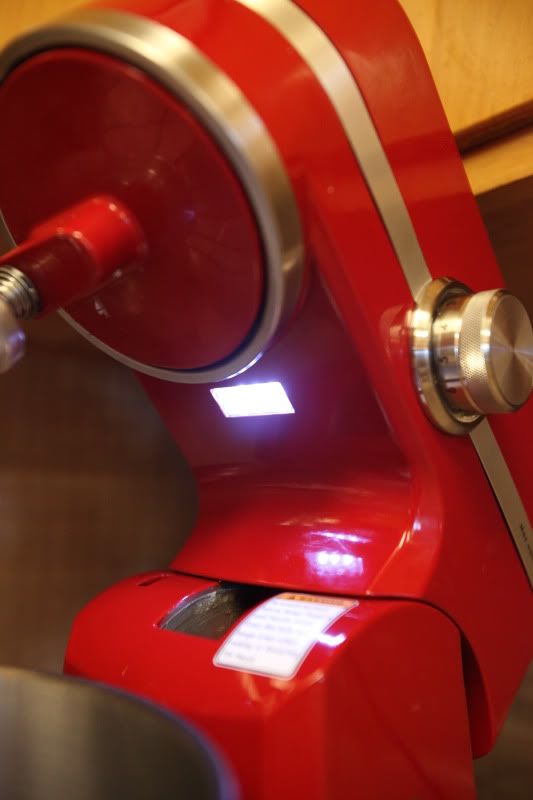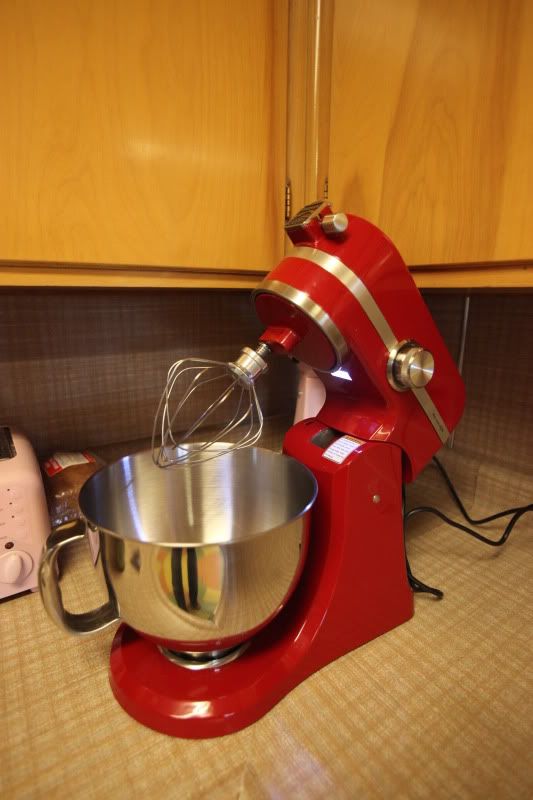 So far we've yet to really test the extra oomph. We want to try making some bread this week and really put it through it's paces. More laters.
*Ok, here we go again, win a Kenmore Elite appliance of your choice by going here!
*Win this beauty of a stand mixer by going here!
Hooray!
I am C. Jane Kendrick and it's been fun, thanks Chupa for the memories!
c jane on facebook
c jane on twitter