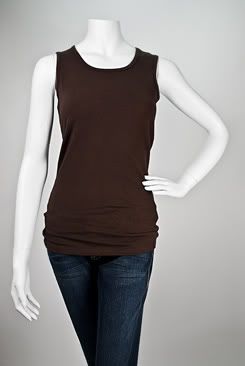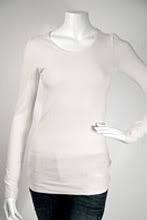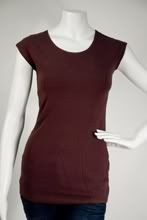 It's true I have a penchant for undershirts.
I am a fast friend of
Half Tees
(as we know) but I do wear my fair share of long shirts for ultimate coverage as well. As it turns out,
ModBod
is a sponsor this month for Dear C. Jane and in the process I was sent several undershirts to try out on my own. In the privacy of my undershirt area.
Here is the deal: I love them. Soft, almost-silky material that feels nice on my skin. I really hate scratchy cotton undershirts (don't get me started). The cut of the shirts cover more chest area than most I have tried. I dislike wide cut t-shirts that allow for bra strap peekage. If I wanted to show everyone the color of my bra, I'd wear something sheer. You get me? Lastly, they are so long it feels like I am wearing a body suit. I especially love to wear ModBod undershirts with dresses. I feel like it is keeping all of my curves in place as I move. It's almost like Spanx but with the ability to breathe.
Breathe.
Breathing.
Ok.
I am recommending them whole-heartedly. And thanks to the good people at ModBod C. Jane reader's get 25% off their first purchase. I love when that happens.
Click here: