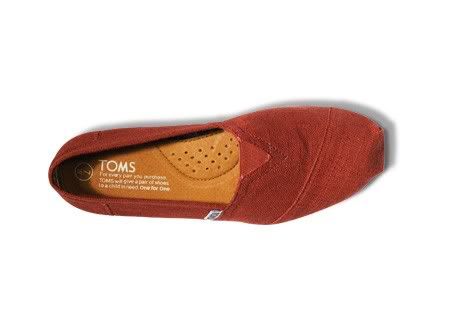 for my birthday last week
a very cool cat
(you know who you are)
from sunny arizona
sent me a pair of toms shoes.

i've been wondering about this
argentine-inspired footwear
for quite sometime.
they are linen lounge shoes
and soft on the feet.
i can't wait to use them
in my postpartum phase
(when i don't leave my house
for two months).
but of course the best part of toms shoes
is that every pair purchased
tom gives a pair to a child in need.
check it out
here
.