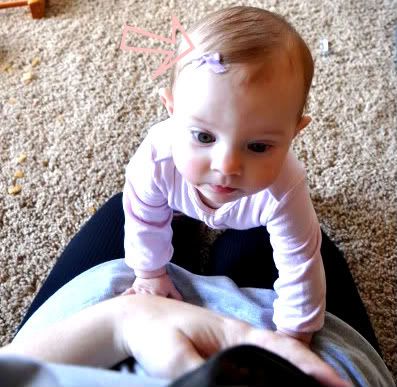 my sister lucy's baby betsy
always has a bow in her hair
which consistanly matches her little outfit
(even if it is pajamas)
isn't that simply adorable?
we've been asked how lucy gets those bows to stick
and here is her answer:
k y jelly
.
mmmm yep.
she puts a dab of jelly on the back of the bow
spreads it around,
blows on it briefly
sticks it on betsy's head
and blows on it again
until it sticks.
pretty simple right?
(please bless i never have to blog about k y jelly again.)